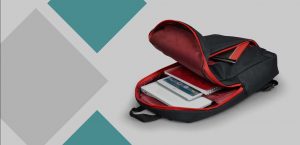 3 Top Tips on Choosing the Best Laptop Backpack for Your Needs
While many people think that all computer bags are basically a one-fits-all solution, to keep your laptop safe while on the move, there are actually quite a few different types to choose from. All of these have different applications and are suited to different people and are best to use in certain environments and circumstances.
To begin with, a laptop backpack is basically a backpack that is specifically designed to protect the computer inside while also providing security against theft. It usually has a compartment that is specifically aimed at keeping the computer dry and safe from damage, and if you are often on the move, getting a good laptop bag is essential. Because there is no single solution or bag that will suit everybody, we provide you with some great tips on choosing the right computer bag for you.
1. Good Design: There are various ranges on the market, which include bags that can be carried diagonally across the shoulders and laptop backpacks. When it comes to the bag, it needs to be designed well, so that it is easy and comfortable to carry. Ergonomically designed laptop backpacks are specifically designed to maximise comfort by distributing the weight across the back and placing the majority of the weight in the right place to avoid injury or back strain.
There are also bags made specifically for men or women, and they come in different sizes. Women, especially, should take care to get a backpack that is not too large or heavy, and fits well around the shoulders. Getting a bag that is too large, not balanced properly, or too heavy can damage the back and shoulders. Ideally, the shoulder straps should be adjustable, and the back of the bag needs to have a mesh-covered fabric, which allows your back to breathe rather than sweat.
2. Suitable Fabric: A backpack can come in many different types of fabrics or materials. Most of them are made of strong nylon or canvas, because these fabrics are hard to cut through. Canvas, however, can be quite heavy. Nylon and Polyester are light and strong, but they are often not padded enough to provide adequate protection against strong blows or jolts. These fabrics are water resistant, and when they do get wet, they tend to dry fairly quickly.
Memory foam is the best type of material for a laptop backpack that will regularly suffer bumps or relatively high impact. Leather, of course, is a classic and stylish material, but it has to have the right sized padded compartment to adequately protect the laptop. Leather lasts long, is hard to cut through, and can be treated to be water resistant.
3. Adequate Interior Capacity: Your backpack is often used to carry a range of other objects as well, such as books, stationery, lunchboxes, or other hardware for the computer. Ensure that there is enough space in the interior of the bag to store all the items you need neatly and safely. Do, however, take care not to carry too much in the bag or you may suffer injury.
If you are looking for the best, most stylish and secure laptop bag, contact our team at Legion Computer Accessories for more information!